Show notes
A central theme in the circular economy conversation is how companies are starting to think differently about how they deliver products and services to market – and whether customers would be happy to share, lease, hire goods and services, rather than buy them outright – giving companies a huge opportunity to save on resources, strip out costs and really find efficiencies.
Have a look at a company like Ricoh and Kyocera, which have completely transformed their businesses in the last ten years. No longer do they sell big bulky photocopiers that are thrown into a skip once they are no longer useable. Now they sell access to large scale printers, photocopiers and office equipment; they charge a monthly fee and now take care of refurbishment, repair and the continued reuse of machines for much longer, rather than simply selling, installing and walking away.
And of course, the FMCG sector or other industries selling food stuffs or high turnover goods, will struggled to adopt similar models.
But one sector that is ripe for disruption and a new model is office furniture.
This week's guest on The Better Business Show is Greg Lavery, the founder of a business called Rype Office. Greg has been a sustainable business consultant for many years, producing numerous white papers and academic research highlighting the untapped potential of remanufacturing. The Next Manufacturing Revolution, co-authored by Greg's consultancy practice Lavery/Pennell, with the University of Cambridge's Institute for Manufacturing, identified huge opportunity for remanufacturing in the UK, as well as barriers to adoption. For example, the profit and social benefits of remanufacturing versus traditional manufacturing using virgin resources – shows a 2.75 times profit margin – purely because of that huge reduction in input costs.
And it was this research and learning which prompted Greg to set up Rype Office – a company hoping to shake up the way companies buy – and get rid of – office furniture in the future.
Enjoy the show.
Below, you'll find some pics of Greg and the various products he sells via Rype Office, as well as some of the office installation he has carried out. You can find out more about Rype Office at the website.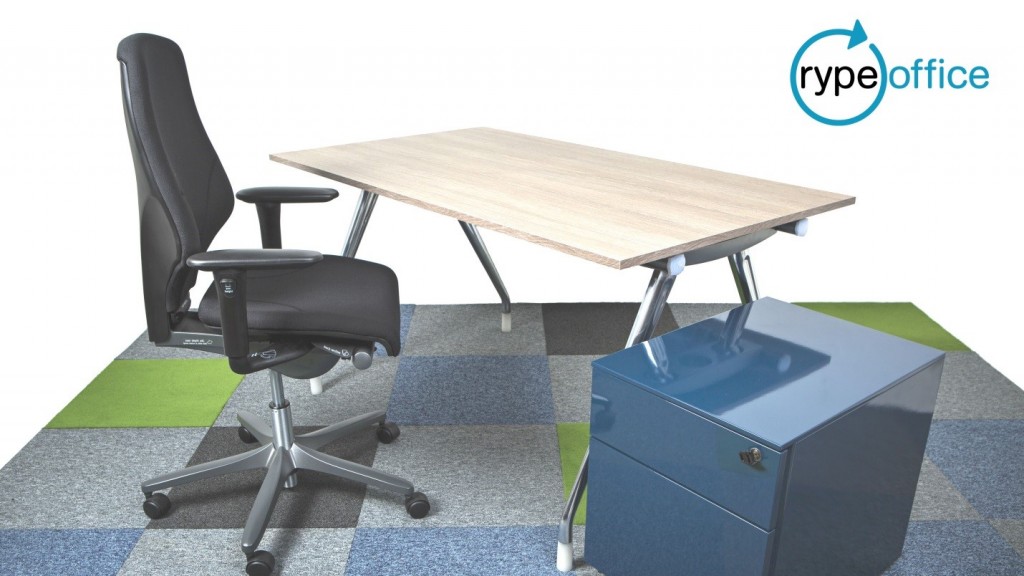 IKEA's rug-making video, mentioned during Vikki Knowles' segment of the show, can be found here.
A more detailed explanation of EasyJet's hybrid plane, have a look at this graphic:
And The Guardian's take on Italy's attempt to get people on their bikes can be found here.
Don't forget: you can follow Vikki @_VikkiKnowles.
And you can subscribe to the show via iTunes here.